---
Micro 100 Micro-Quik
---
Micro 100's Micro-Quik is a breakthrough tool change system that saves machinists countless hours by allowing for incredibly fast tool changes without sacrificing locational repeatability or machining accuracy. This fool proof system delivers impressive radial and axial repeatability, tip-to-tip consistency, and part-to-part accuracy.
In critical accuracy situations, many customers have enjoyed .0002" tool-to-tool repeatability, achieved in fewer than 30 seconds. This is 90% faster than conventional tool change methods, which oftentimes take in excess of 5 minutes, start-to-finish.
Because of its simplicity and extremely low margin for error, Micro-Quik is the preferred tool change method of machine shops worldwide, even those employing new and up-and-coming machinists.
---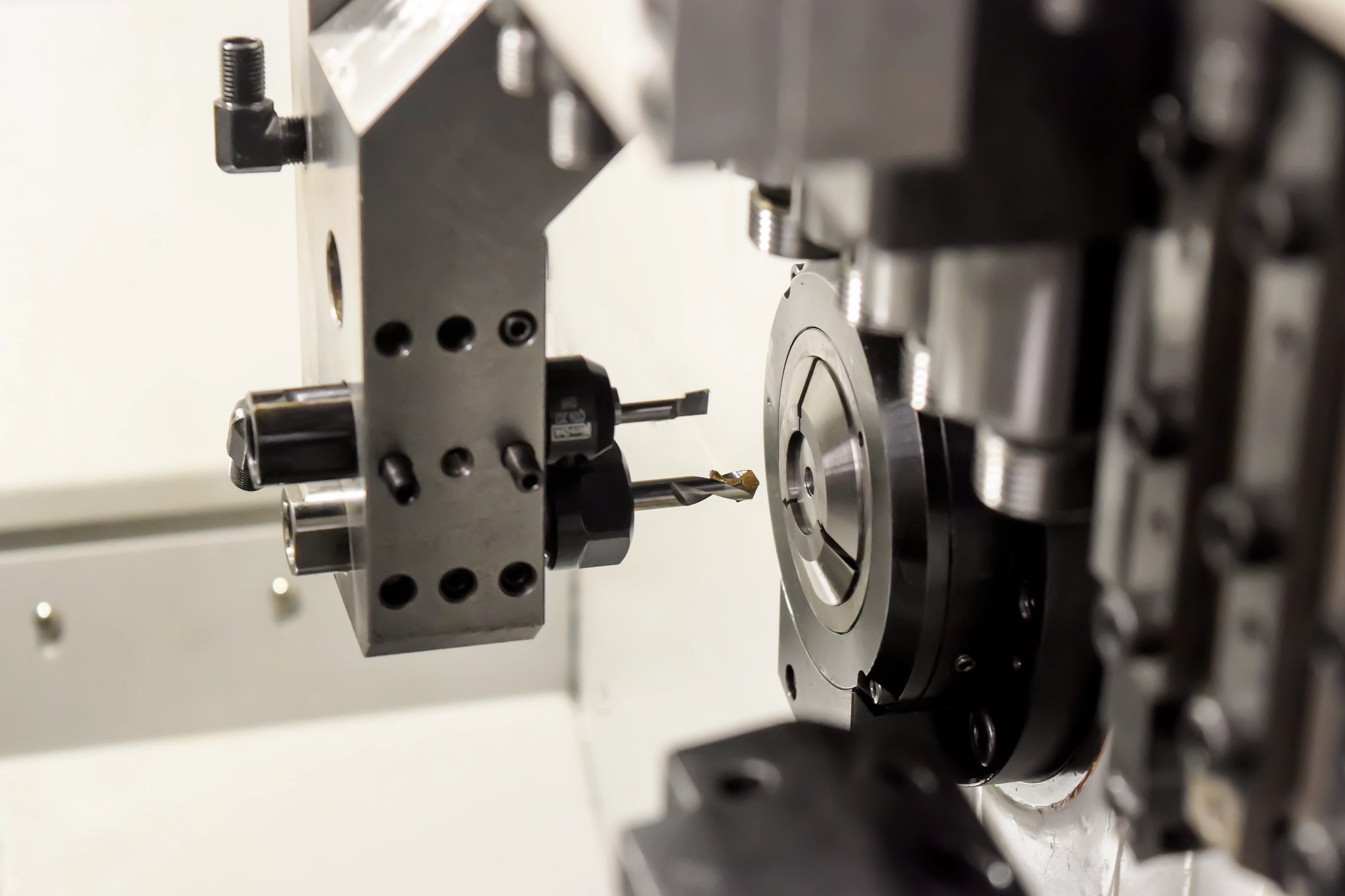 ---
Radial and Axial Repeatability. Tip-to-Tip Consistency. Part-to-Part Accuracy.
---
A Unique Design

Micro 100's Micro-Quik features a whistle notch congifuration, proven to enhance axial accuracy over the standard set screw design used by other quick change sytem manufacturers. The whistle notch used by Micro 100 ensures that the tool is always held in location, anchored accurately in place, and pushed completely against the locating mechanism.
This axial consistency prevents all-too-common tool failures, scrap parts, and lost machine time due to improperly secured tools.
How It Works
During tool changes, the precision ground bevel specially engineered on the rear of each Micro 100 quick change tool aligns with a locating pin in the quick change tool holder. The distance from this locational point to the tip of the tool is highly controlled, meaning that our Micro-Quik tooling system ensures a very high degree of tool length and centerline repeatability.
---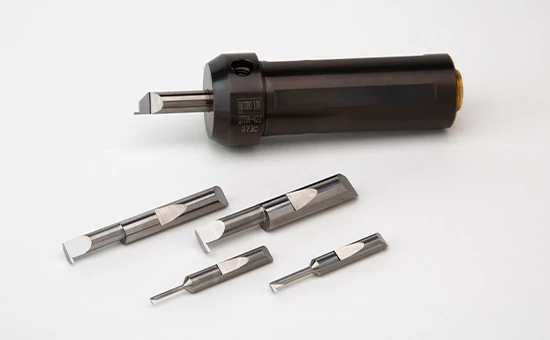 ---
---
Choose From 5 Time-Saving Quick Change Holder Styles!
---
---
---
Quick Change Tooling Offering
Countersink Tools
Spade Drills
Combined Drill & Countersink Tools
Carbide Tooling Blanks
Tool Holder Centerline Indicators
Face Grooving Tools
Internal Threading Tools
Spotting & Centerline Tools
Miniature Boring Tools
Boring Tools
Reverse Boring Tools
Boring Tools for Milling Machines
Boring & Profiling Tools
Profiling Tools
Retaining Ring Grooving Tools
Full Radius Grooving Tools
---
---