---
Make More With Micro 100
Since 1960, Micro 100 has utilized the industry's latest CNC grinding technology to supply machinists with the highest quality carbide milling and turning cutting tools available to them. Our tools are exclusively ground in the USA, and are engineered to excel at vastly increased speed and feed rates while providing exceptional results in a wide array of difficult-to-machine materials. This means that you're accomplishing higher quality, more accurate parts at an accelerated rate. Micro 100 is a proud Harvey Performance Company brand, and is located in Meridian, ID.
---
---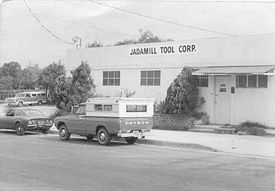 1960
Jack Newberry, Master Machinist by trade, invents and develops the unique, exclusive in-house super carbide process. He forms his business in Los Angeles, California. He calls his new company Micro 100.
Breakthroughs in tool development for machining in all types of steels, hard and hard and soft, plus exotic aerospace materials.
Targeted introduction to select distributors in California.
1970-1990
Micro 100 becomes a trademark with the now internationally recognized company logo.
Demand exceeds the capacity of the Los Angeles production facility. In order to meet the demand and to take advantage of lower manufacturing costs, the plant relocates to Meridian (near Boise), Idaho. The sales office and warehouse remain in Los Angeles, California, serving its nationwide tool dealer network which includes many of the top 100 U.S. tool distributors.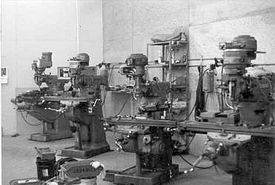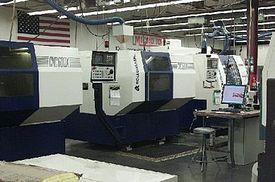 1990
Micro 100 goes international with immediate success in Asia and Canada.
Again, increased demand leads to a substantial plant expansion into a modern facility with over 50,000 square foot; manufacturing capacity housing the latest and state of the art tool making equipment and a staff of over 100 employees, committed to excellence in quality and performance.
Market penetration greatly increased with the appointment of strategically located sales representatives and worldwide distribution.
2010 - 2018
Micro 100 introduces its new design of Quick Change tooling system, including tool holders, called Micro-Quik. The system's unique three point locking system gives maximum rigidity and centerline repeatability within .0005.
Micro 100 expands its electronic capabilities for inventory stock checks and order tracking with the introduction of its new website.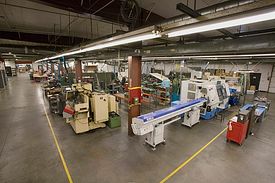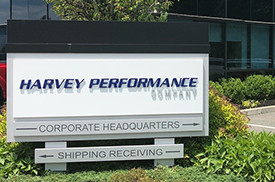 2019 & Beyond
Harvey Perforrmance Company, a leading provider of specialized cutting tools for precision machining applications through industry leading brands Harvey Tool and Helical Solutions, announces the acquisiton of Micro 100.
---

---
Harvey Performance Company brings together the leading Harvey Tool, Helical Solutions, Micro 100, Titan USA, and CoreHog brands to offer the industry's most comprehensive selection of stocked cutting tools guaranteed to increase your shop's productivity.
---
---