---
---
In today's competitive machining industry, the pressure is high for shops to increase metal removal rates, boost productivity, and improve their bottom line. When "making more" is pivotal, you can count on Micro 100 to help you gain a competitive edge and set your shop up for success. From our expansive tool offering and off-the-shelf availability, to our excellent product quality and highly repeatable Micro-Quik quick change system, we guarantee you'll Make More with Micro 100 every time you choose us.
---
---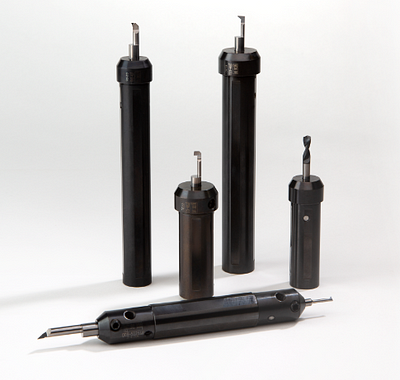 Micro 100's Micro-Quik
Micro 100's quick change tooling is a breakthrough system that saves machinists countless hours without sacrificing performance. A process that can take minutes is reduced to mere seconds when you utilize our quick change system, which results in significant time savings and provides machinists with a reliable, easily-followed process for tooling changes.
---
---
"Micro 100 beats the competition. The test was based on a 1,400 piece run of Annealed Stainless Steel parts...The order ran out before the Micro 100 boring bar was dull!" - Michael W.
---
---